Wane & Release Retreat at Resilient Acres

Wane & Release Retreat at Resilient Acres
September 11, 2021 @ 1:00 pm

-

7:30 pm

$199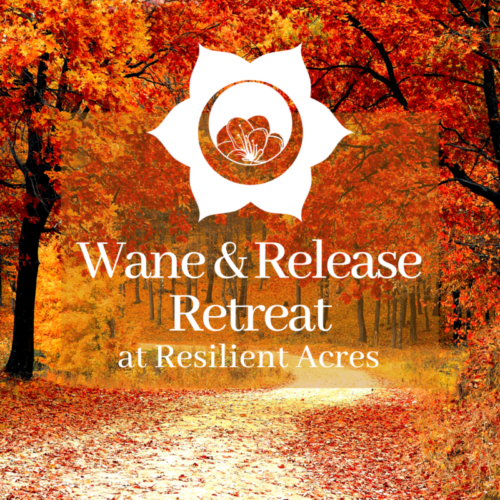 A Day of supportive releasing, transformation & acceptance
Autumn will be around the corner when we celebrate this sacred slow turn to the darkness honoring the end of summer and the transition to the windy season. Autumn gives us permission to prepare for the transition and inner healing as we quiet and steady ourselves once again for the hibernation season. Through the practices of yoga, meditation, and ecotherapy combined with herbalism, aromatherapy, and healing circle ritual, you will find yourself nourished from the inside out.
Experience Includes:
75-minute yoga class Autumnal Aromatherapy & Lunar Yoga Class with Jennifer to hold space for physical and emotional healing and create the self-awareness you need for setting the space for change while using the power of aromatics to relax and restore you. Leave with a fall aromatherapy gift.
60-minutes with Christine to sample Nourishing and Grounding Botanicals for the Transition into Fall. Sample various botanical preparations and enjoy a healthy treat.
90 -minutes with Rebecca for a walking hike of Resilient Acres beautiful forested paths and a sharing of the earth's wisdom as we compost our tears and enjoy the beauty of eco-therapy in nature.
75 -minute closing fire ceremony to create prayer and releasing bundles at the end of our day while we join by the fireside for a cleansing ritual to prepare you energetically and emotionally for the changing seasons.
Visit WomenYogaMoon.com for full details.  Please review the refund policy: