BOTANICAL WELLNESS
Herbalism is about so much more than using plants in the same way we use pharmaceuticals — "Take this for that symptom".  Herbalism is a lifestyle that focuses on a holistic approach to understanding the body and its messages.  We use food, lifestyle modifications, movement, and other tools to support our work with herbs.  We are looking to match an individual person and their constitution with herbs and a lifestyle plan that will allow them to thrive. Interested in discovering our line of handcrafted herbal teas and other botanical wellness products?  Make sure to visit our shop.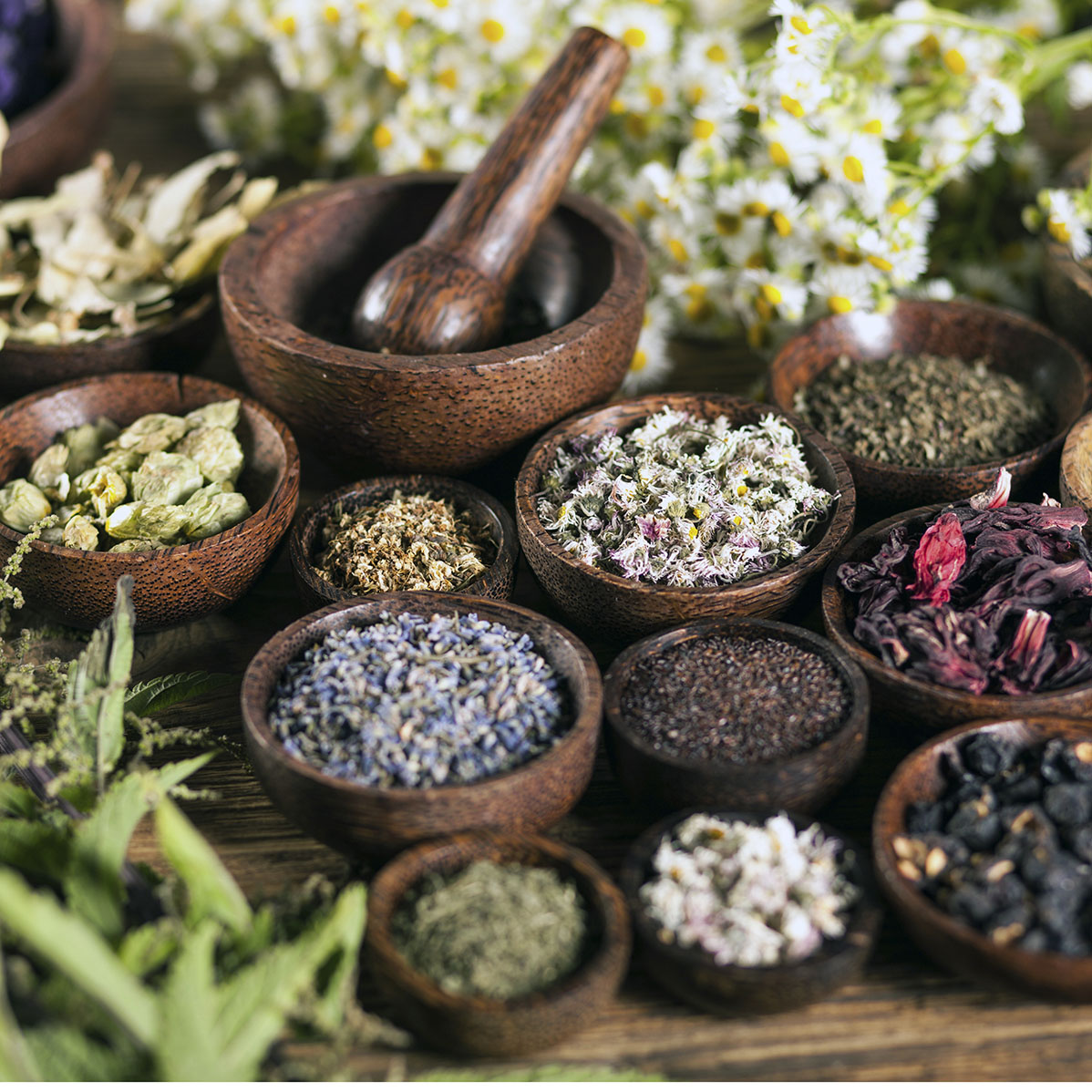 WHAT IS COMMUNITY HERBALISM?
Herbalism takes many forms and is practiced across the world by a wide range of people.  A mother might add herbs to her chicken noodle soup to help a sick child, a western medical doctor may suggest turmeric to help a patient's inflammation, and a practitioner of Chinese Medicine might make a complicated formula of roots for you to take home and decoct. Herbs are the common thread throughout these myriad uses, and the way that this knowledge is obtained may come from many paths. Some people come to learn herbs through direct experience, others books or a certificate program, some may study in an apprenticeship or learn about herbs in their naturopathic doctor program.
There is no overarching system of licensing for herbalists so we must be careful how we practice and there is often some confusion about herbal skill levels and how they were obtained. For a more detailed overview of the many ways to become an herbalist (and some of the reason that most herbalists oppose licensure), I recommend checking out the book The Herbalist's Path. I earned a certificate in herbalism with Rosemary Gladstar, have studied herbs for over a decade, am continuing in a program with Aviva Romm, M.D.,  and personally consider myself a Community Herbalist.
A community herbalist has spent much time with the plants and has used them extensively on themselves and in their family.  They have gathered enough knowledge that they are able to share ideas about how to use and prepare herbs for health concerns with their neighbors and broader community.
A community herbalist does not diagnose health conditions, or prescribe herbal treatments.  A community herbalist is a teacher. In my view, herbalism is The People's Medicine.  It is the medicine that grows at our doorstep. It is the medicine that is readily and easily available and accessible to people of all walks of life.  But we do need to know how to identify, harvest, and use the plants and that is why I am here to help. I believe that all families should have some basic knowledge about herbs to help deal with common first-aid and health concerns.
This creates families that are more resilient and confident with their health.  It means that we can reserve our time and money in entering the dominant medical system for serious health concerns. From birth throughout the lifespan, a community herbalist offers loving suggestions, educational wisdom, and empowers people to take their health into their own hands. I hope to help guide you in the wonderful world of using plants and other gifts from the Earth to assist in your health and wholeness.
Herbal Coaching Consultations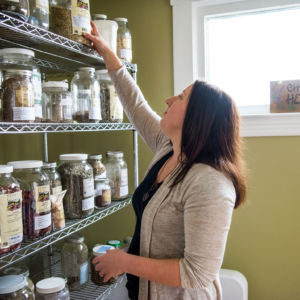 During an herbal coaching consultation we will look holistically at your current health concerns or goals and work together to establish a wellness plan.  This process will look different from what you may be used to with traditional providers as there will be a lot of focus on understanding your background, current situation, and goals for the future with you as a key player in the path to your goal.  Herbalists are not licensed healthcare providers and therefore unable to diagnose or treat any conditions. Instead, herbalists can help provide guidance for health and lifestyle modifications that can work as a complement to care you are receiving from other providers.
I am here to offer guidance and suggestions based on my education and experience while helping you to better understand your circumstance and how you would like to proceed.  Together, we will arrive at a plan for wellness. To begin I will have you complete an intake form and submit any other information that is relevant to your circumstance.  It is best to submit this information at least 3 days before we have our consultation. We can meet in person or online/phone for about an hour to discuss your intake form and get a more in-depth understanding of the situation. I may provide some suggestions during this time, but within 48 hours I will provide a more thorough list of suggestions for lifestyle modifications, herbs, supplements, recommended articles/reading, or alternative therapies.
It is best if we can met again in 1 -3 months after trying the protocol suggestions to make revisions and see how things are working. Although I am newer to doing one-on-one consultations, I have been studying herbs and natural health for over 10 years and providing herbal suggestions to people throughout this time  (see my about me page for more specifics).  The time has come to begin requesting that these consultations take place in a more formal arrangement as the demands on my time and energy for "free advice" have become prohibitive for me.  As a newer practitioner, my price scale is modest and I am happy to offer sliding scale options.
An initial intake + consultation with an herbal plan of action is $75. A follow-up meeting to discuss how things are going and revise the plan with new suggestions is $55. Sometimes people ask to just "pick my brain" and want to have a short phone call or email exchange. It is $35 to have a 15-30 minute phone call with the intent for herbal thoughts/suggestions (generally with an email follow-up), or for me to thoughtfully respond to an email-based question with a list of herbal considerations. If there are many questions and I take several hours to reply I will move to an hourly fee to respond of $35/hour.
Interested in discovering our line of handcrafted herbal teas and other botanical wellness products?
Let's get in touch!
Please fill out the contact form to the right, to get started. Let me know your general concern and if I think I am a good fit to help, I will respond with a disclosure form to sign as well as an intake form to complete before we schedule our meeting.
 Disclosure Statement: Herbalism is not licensed by the state of Ohio. Our services are complementary in nature. These consultations are for educational purposes only, and do not replace the services of a licensed provider. Christine Cassella is not a Licensed Healthcare Provider, and does not diagnose or treat disease.